Here are books published by BAIPA members in 2019 and 2020.
(Your book not on the list? Here's how to get it here.)
[2019]
John Byrne Barry, When I Killed My Father: An Assisted Suicide Family Thriller
Carolyn CJ Jones, The Art of Forgiveness: A Promise of Peace
James T. MacGregor, A Natural Mistake: Why natural, organic, and botanical products are not as safe as you think
Ed Mitchell, The Destiny Relic
Karl Sjogren, The Fairshare Model
Joseph T. Sinclair, Publishing with Diverse Media

---
When I Killed My Father: An Assisted Suicide Family Thriller
What if your father asked you to kill him?
Psychologist Lamar Rose's father is suffering from cancer and dementia, and wants his son to help him end his life. Lamar refuses, but his father keeps asking, and he relents.
Then, from the pulpit of the church at his father's memorial, his sister accuses him of murder. When I Killed My Father is a page-turner with a conscience, about a man caught between what is compassionate and what is legal. Though the novel addresses heavy and provocative issues like mercy killing, dementia, and family strife, it's entertaining and moves with the pace of a thriller.
✭✭✭✭✭ Wild Ride, Serious Subject
While clearly the underlying message is whether assisted suicide for terminally ill or demented people is a moral issue that deserves more open discussion, and the book is definitely a serious look at the subject, there are parts that are very funny. John Byrne Barry is a terrific author. He makes every character come to life. [Susan K., Goodreads]
---
The Art of Forgiveness: A Promise of Peace
If you are harboring resentment or anger, this book gently guides you to gratitude, compassion, and ultimately, forgiveness. CJ Jones' proven YIPPEE Method of healing is thoroughly explored as the means to reach these feelings. Using her own story to illustrate how she forgave a thirty-year resentment toward her childhood, CJ sets an example of the ways in which you, too, can use forgiveness to find immense peace and freedom from resentment.
The story begins as a lovely day on the Bay. CJ is sitting in the cockpit of a sailboat moored at a marina, awaiting the appearance of her soulmate, the love of her life. When he shows up and relays he doesn't care for her, CJ is devastated and shattered. All she can do is drink and cry for two months; she can't even feed herself. Finally, knowing she is dying, she pleads with God to help her.
Join the tale of CJ's healing and growth from her thirty-year drinking "career," and a traumatic childhood, that ends in forgiveness.
You gain skills to grow beyond resentment to healing and forgiving. These tools bring peace to you and your relationships, especially the one with your mate, so you can resolve differences and live in harmony.
[Dr. John Gray, Ph.D.,  Author of Men Are From Mars, Women Are From Venus]
CJ illustrates her book with touching, personal stories of how she has used forgiveness to take her from a well of depression into a world of light. If you, or someone you know, would like to change your life's outlook to one of openness, forgiveness and self-acceptance, then pick up and read this book. It will change your life."
[Wil Dieck, Speaker, Author, and Psychology Professor]
It is the stories CJ shares in The Art of Forgiveness that reveal her humanity. In this sharing, she grants you permission to explore your own humanity without shame or humiliation, but rather, with curiosity.
[Iris Stallworth-Grayling, LMFT (Ret), Women's Empowerment Mentor Coach]
This book is clear, fun, and powerful. CJ Jones uses her personal story of transformation to illustrate her YIPPEE Method of changing resentment into empowerment, and simultaneously shares expertise in the psychology and spirituality of forgiveness.
[Ivan Galperin, Student, Reader]
I found her story compelling and hard to put down! The Art of Forgiveness is a comprehensive guide to navigate you past resentments that may be preventing you from having peace." [Pattie Meizis, Retired Entrepreneur]
The intimacy of her writing style draws you into the healing process that comes with forgiveness.
[Linda Diane Wattley, Entrepreneur]
Carolyn shares powerfully, deeply and authentically in her book as she takes us on a powerful and heart-felt journey through anger, resentment and into a place of forgiveness and peace. [Rebecca Hall Gruyter, Motivational Speaker, Community Leader]
—
Book designer: Cris Wanzer (print), Steve Hutchins (ebook), Cover design: Tarane Sayler
---
A Natural Mistake: Why natural, organic, and botanical products are not as safe as you think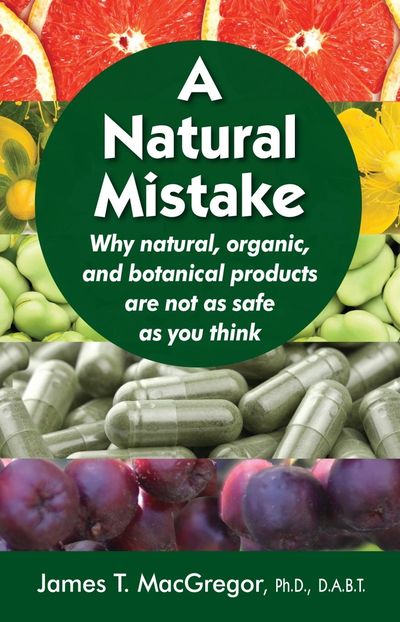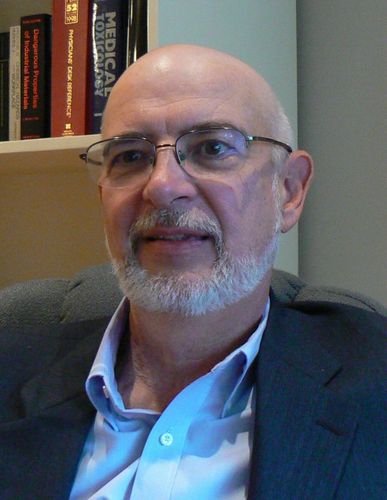 This authoritative book discusses why it is a mistake to assume that natural, organic,
and botanical products are inherently safer and more healthful than those produced using synthetic chemicals and pesticides. It shows how this mistake has misguided consumers, legislators, and government regulators, and has led to often-unrecognized serious health issues. It concludes by providing advice to consumers for more rational dietary and pharmaceutical choices and appeals to regulators for provision of more uniform safety standards for dietary constituents, pharmaceuticals, and botanical supplements.
A thoroughly researched case for rethinking the idea that "natural" is always better"
[kirkusreviews.com]
---
The Destiny Relic

Hank Cameron, cousin to a U.S. Senator, is the most hated and most hunted man in the Middle East. Framed for stealing a religious relic that could inflame or end warfare around the world, he is isolated in Jordan. A dead or alive bounty has been issued for his capture. Agents of the Vatican, the Israeli Mossad, and Muslim terrorists, all want what he has. Where to hide? Who to trust? Can he survive? Will the world?
Imagine a war on terror that forces ordinary citizens to choose sides in a struggle fueled by religious zealots. Consider the impact of a single individual hated by all sides of the equation, from the Vatican to Muslim extremists and the Israelis. Then add an Indiana Jones-style tension over the discovery of a religious relic that could change the world, and which succeeds in angering everyone. Pair these elements with the dilemma of discoverer Hank Cameron, who finds himself immersed in conflicts that hold no easy resolution, for a thriller that comes out firing from the first chapter and excels in staccato, nonstop action throughout.
[Midwest Book Review, Sr Editor Diane Donovan]
---
Publishing with Diverse Media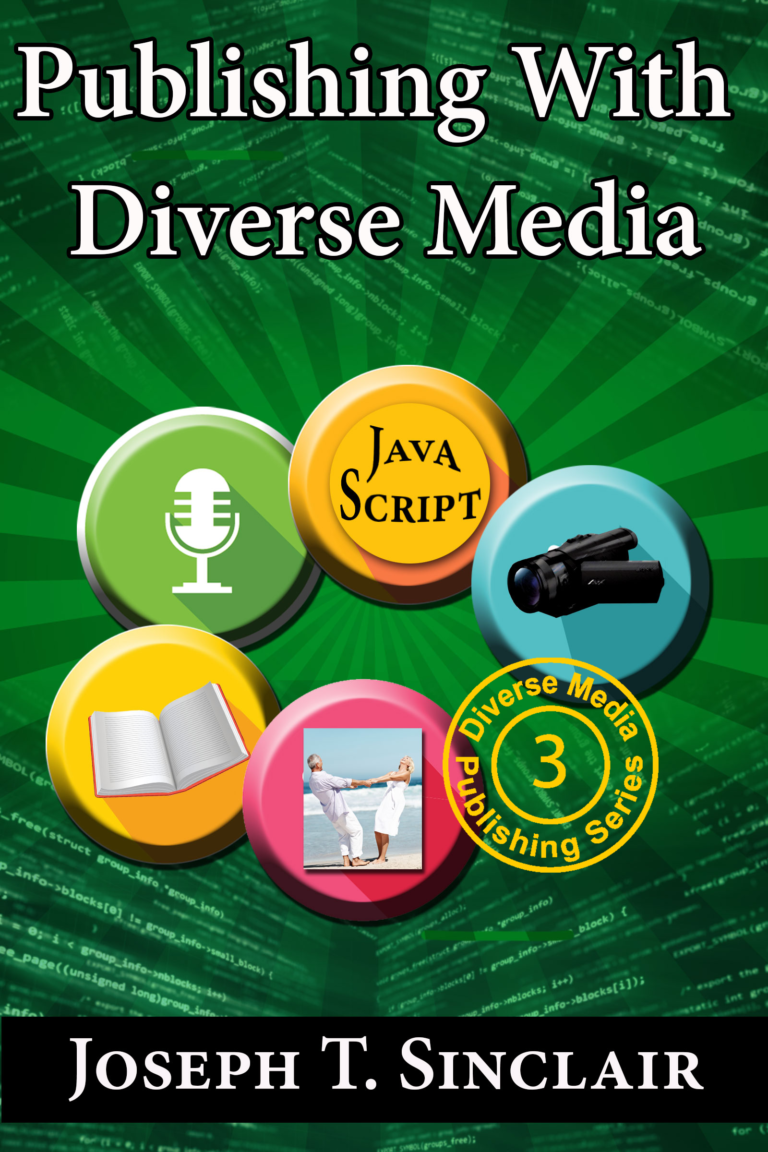 A webbook: List and description of over 100 ways to integrate diverse media such as text, images, audio, video, animation, and embedded programming into webpages and digital publications based on webpages such as ebooks.
✭✭✭✭✭
✭✭✭✭✭
---
The Fairshare Model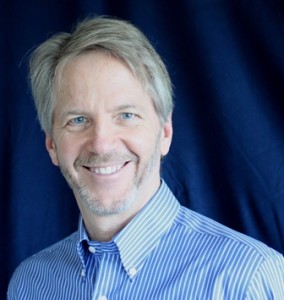 The Fairshare Model presents a way to reimagine capitalism at the DNA level, where ownership interests are set; a capital structure to be used when a company has an initial public offering. It balances and aligns the interests of investors and employees–capital and labor.
It's time to reassess the alignment of interests in early-stage companies. How do you allow for the fact that investors are subject to valuation risk and have to "pay" now for assumed future performance that may never happen? How do you let founders and their employees keep more of their company? How do you get everyday people to share in the benefits of capitalism? How do you avoid insane valuations of companies going public? It may be time to look at the ideas set out in "The Fairshare Model." [Sara Hanks, CEO, CrowdCheck, Inc. and Managing Partner, CrowdCheck Law, LLP. ]
Editors, designers, consultants, contributors: Karl M Sjogren, Ruth Schwartz, Lorna Johnson, Henry White, Erica Freeman, Karen Poeschel, Robin Rose and Matt Hinrichs
---
[2020]
JoAnn Smith Ainsworth, Expect Betrayal
Rob Badger & Nita Winter, Beauty and the Beast: California Wildflowers and Climate Change
Gary F. Bengier, Unfettered Journey  
Richard Haiduck, Shifting Gears: 50 Baby Boomers Share Their Meaningful Journeys in Retirement
Ed Mitchell, Black Camel
---
Expect Betrayal
JoAnn Smith Ainsworth
WAVES Lt. Livvy Delacourt is combing war-torn Great Britain for her family grimoire, an ancient book of protection spells. The family lost track of The Book of Cures when Cousin Etta evacuated London during The Blitz. Inherited powers will permit Livvy to utilize The Book's spells to protect their U.S. headquarters from the harm being done by Nazi curses.
At Livvy's side is Naval Commander Trey Drew. The White House expects his down-to-earth attitude to keep their lead psychic and The Book safe. He has a personal interest in doing both. But, does Livvy have the skill to return the favor? Can she protect Trey from psychic whammies?
Trickier yet…can Livvy and Trey outwit the spies tracking them and reach Cousin Etta before she destroys the grimoire to keep it out of Hitler's unholy hands?
"THE TWISTS AND TURNS of the plot will keep fans of soft thrillers drawn in."—Affaire de Coeur Magazine "
AINSWORTH DEVELOPS a suspense filled, historically steeped race against time and evil….Ainsworth certainly makes the job of psychic sound exciting, and for readers of WWII novels, she gives a riveting story of espionage and treachery set in an era of polite national determination." [Ana Manwaring, mystery author and reviewer] 
"THE STORY IS VERY FAST-PACED suspense with plenty of twists and turns! Hard to stop reading!" [Elizabeth Ubrig, reviewer]
"IT IS THE (AMAZING) pace of the story that kept me reading and I relied upon it and trusted that the action would take me where I wanted to go. I could count on there never being a dull moment, and there wasn't one. And I'm amazed that I found the spells and psychic sensings as dramatic as if guns and other weapons were involved." [Charles Steiner, reviewer] 
"I LOVED IT! YOU'RE true to your style." [Amelia Akiyama, fan club founder]
"THROUGHOUT THE WHOLE series, the cautious and growing warmth between Trey and Livvy provides the canvas upon which the events of war are painted…. As they run from one relentless peril to another disaster, facing injuries and the threat of death, they pull together against the forces of Hitler's Institute for Occult Warfare. One of the particular strengths of the series is Ainsworth's attention to specific physical and historical details, setting the readers firmly in wartime Britain, and without slowing the fast pace. Additionally, the author blends the love story with the paranormal mystery, resulting in a thoroughly wonderful page-turner." [Carolina Montague—author of Forever Green, Forever Hunted, Forever Endangered]
Cover by: ebooklaunch.com
---
Beauty and the Beast: California Wildflowers and Climate Change
Experience California's wildflowers as you've never seen them before in an exciting new award-winning coffee table book by conservation photographers Rob Badger and Nita Winter. Both art and science are seamlessly woven into this inspirational award-winning coffee table book that sparks hope and action.
"Beauty and the Beast: California Wildflowers and Climate Change," co-published with the California Native Plant Society, is a thoughtful collaboration of many hearts and minds dedicated to protecting Nature's beauty.
Beauty and the Beast is the story of an imperiled glory. Part of an inspiring documentary art project created by photographers Rob Badger and Nita Winter, it highlights California's famed wildflower "superblooms" that, when conditions are favorable, herald the arrival of spring with a riotous display of color. Shimmering in vast waves across the landscape or revealing their intricacies in intimate portraits of a single bloom, the wildflowers were all photographed in natural light using harm-free methods that are shared in detail at the end of the book. Sixteen short, insightful essays by a diverse group of writers tell the stories of these imperiled wildflowers and inspire action with suggestions for helping to tame "the beast."
The book celebrates California's remarkable biodiversity. Home to more native plant species than any other state, its varied landscapes—cool north-facing mountain slopes, scorching desert terrain, bay estuaries, and beaches — are the result of millennia of tectonic upheavals. The resulting microclimates have sheltered ancient organisms that are now extinct everywhere else, though they are now under threat as overconsumption destroys natural habitats, pollutes, and wreaks havoc on ecosystems.
While Earth's long and tumultuous evolution has always included periods of climate change, the book reveals that what is happening now is different. Sped up by human activity, climate change is occurring much faster than ever before, leaving plants without the time they need to adapt to changing conditions or migrate to environments better suited to them. Sensitive and thought provoking, Beauty and the Beast is a delight for the eyes and nourishment for the soul — a strong reminder of fragile beauty on the cusp of destruction, given in the hope that people will be moved to care and then to act on its behalf.
[Kristine Morris, Foreword Review Magazine, May/June 2020] 
Co-Publishers: WinterBadger Press and the California Native Plant Society
Book Designer: Laura Lovett,
Editor: Rob Badger and Elisabeth Ptak
Printers: Global PSD;
Contributing Authors: Peter Raven, Will Rogers, Ileen Andersen, Ryan Burnett, Susan J Tweit, Jose Gonzalez, Robin Wall Kimmerer, Gordon Leppig, Genevieve Arnold, Mary Ellen Hannibal, Wendy Tokuda, Erin Schrode, Margaret Leinen, Amber Pairis, and Kenna Kuhn
---
Unfettered Journey

Set in a richly envisioned future world, Unfettered Journey is the story of an AI scientist who seeks to create robot consciousness and discovers the resilience of the human spirit. He travels to a small college to progress his quest, but instead finds love, a secret plot by unjust forces, and the answers to his fundamental questions—the nature of the conscious mind and free will. This book is a profound, many-layered journey. It is a love story and an adventure. It traces struggle and resilience in an imperfect world. It is a deep philosophical exploration, resetting the conversation at the intersection of science and religion, challenging you to begin your own journey to a purposeful life.
An adventure for the mind on many levels, from the thrilling action scenes to the philosophical examination of society, the universe, and our role in both.
[Raissa D'Souza, External Professor at the Santa Fe Institute; Professor of Computer Science, UC Davis]
It's a love story filled with memorable characters, with a plot that leaves you holding your breath at the dramatic conclusion.
[Chris Flink, Executive Director, the Exploratorium of San Francisco]
The novel explores deep questions at the intersection of physics and philosophy, with characters you will love.
[Alex Filippenko, Professor of Astronomy, UC Berkeley]
Unfettered Journey is a fast-paced adventure that simultaneously explores profound problems in the philosophy of mind.
[Carlos Montemayor, Associate Chair, Department of Philosophy, San Francisco State University] 
---
Shifting Gears: 50 Baby Boomers Share Their Meaningful Journeys in Retirement
Shifting Gears is based on interviews with retirees, describing how they shift into this stage of their life. The stories reveal the rich abundance of retirement ventures, from the exotic to the mundane. Discover their joys, challenges and inspirations that were part of their journey in this next stage of life.
"Shifting Gears will whet your appetite with first-hand tales of retirement so varied your head will spin."
"The wisdom in these pages helped me realize this about our golden years; they could be our best chance to understand ourselves, live exactly how we want, and maybe even do something amazing."
"Richard dismantles the idea that retirement should ever be experienced from a rocking chair."
"I thoroughly enjoyed Shifting Gears — it made me think about my upcoming shift.
Website help: Linda Lee. Coach and mentors: Sara Zeff Geber and Ruth Schwartz
---
Black Camel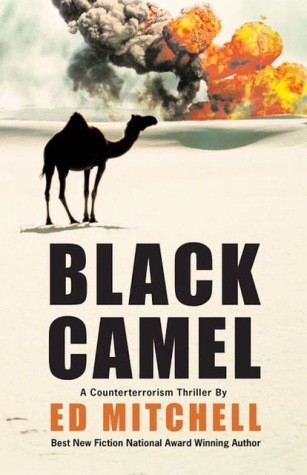 After numerous terrorist cells in America are captured, Al-Qaeda's leadership resorts to hiring an always-successful political assassin, the Black Camel. The mission: force America to pull out of the Middle East and Africa. As wide-scale attacks spread chaos across the USA, the FBI is compelled to employ an unconventional counterterrorism team. Can a street-smart FBI Special Agent and a jaded Israeli Mossad Field Officer stop the Black Camel? Or will the terrorist send them to their deaths and coerce America to surrender to Al-Qaeda's demands?

✭✭✭✭✭ Ultra-realistic
A gripping, current-day terrorism thriller with an ultra-realistic plot and characters. I really enjoyed the technical knowledge of security-protocols and terrorism organizations which Ed wove into the story. As a big fan of Higgins, Ludlum, Clancy, Greeney and Silva, I found it an engaging read with a fresh style." [Rob Watt, NetGalley]