BAIPA member/author John Byrne Barry will be reading from his new novel — When I Killed My Father: An Assisted-Suicide Family Thriller — and leading a conversation about end-of-life concerns of November 17 at 1 pm. The book launch is the "Opening Act" for the California Writers Club November meeting. The event is free, at Book Passage in Corte Madera, and the author will be selling and signing books. 
(The CWC presentation that follows at 2 pm features SF Police Sergeant Adam Plantinga on "The Police: Fact Versus Fiction." Admission is $5 for CWC members, $10 for non-members. You're welcome to come for one or both presentations.)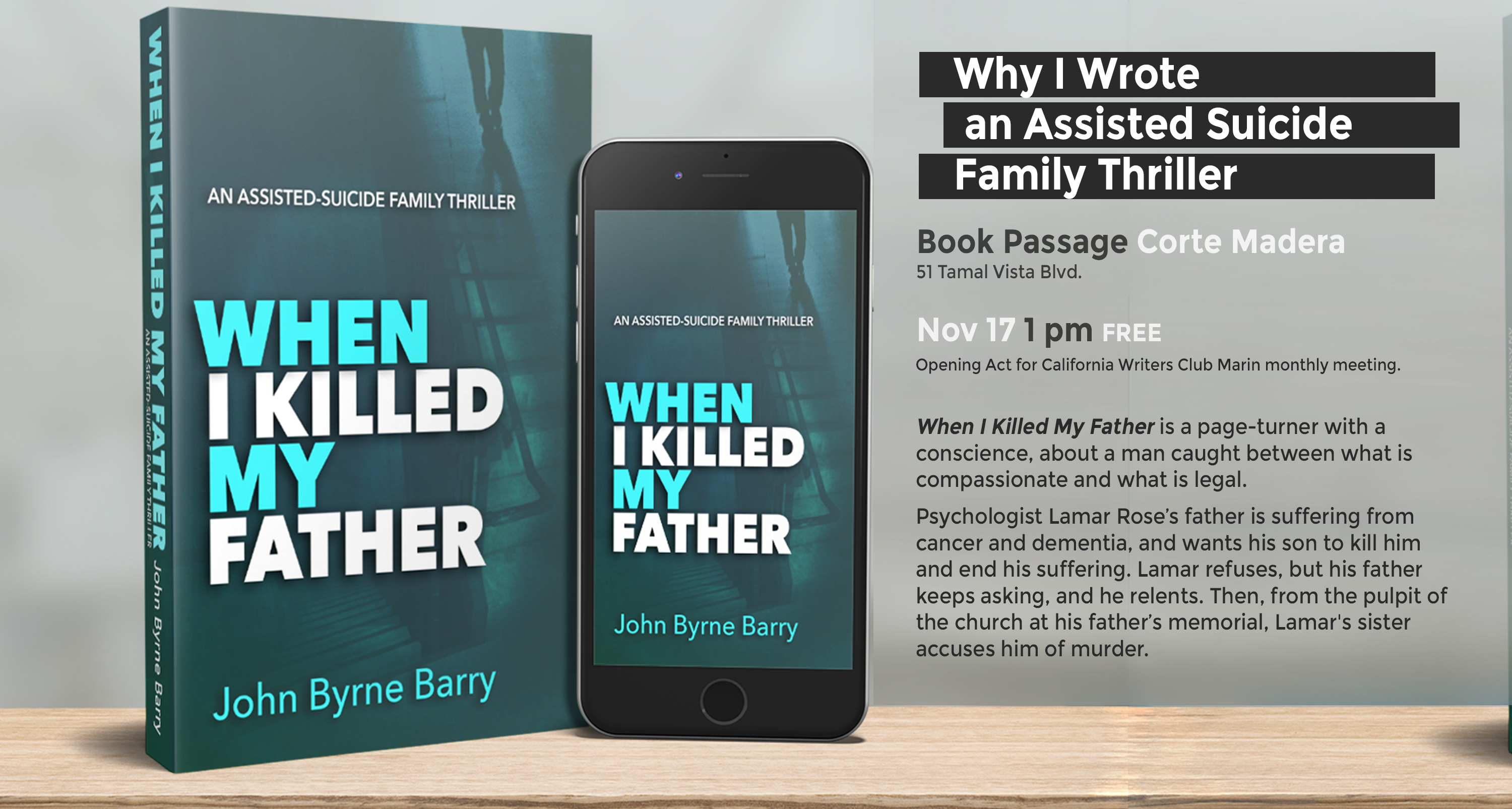 When I Killed My Father is a "page-turner with a conscience," about a man caught between what is compassionate and what is legal. Psychologist Lamar Rose's father has cancer and dementia, and wants his son to kill him and end his suffering. Lamar refuses, but his father keeps asking, and he relents. Then, from the pulpit of the church at his father's memorial, his sister accuses him of murder. 
CWC co-hosted Barry's first two launch events, one in Berkeley and one in Mill Valley, which were part of part of Reimagine End of Life SF, a community wide exploration of big questions about life and death — drawing on the arts, spirituality, healthcare, design, even standup comedy, to amplify the end-of-life conversation. 
Here are a couple photos from Barry's Reimagine events.